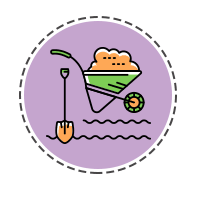 DIRTY HANDS SHARE
WORK FOR YOUR SHARE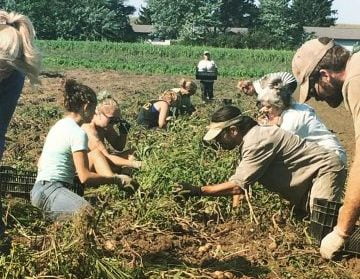 DIRTY HANDS SHARE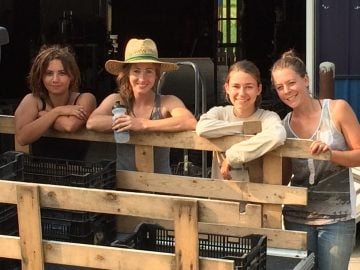 DIRTY HANDS SHARE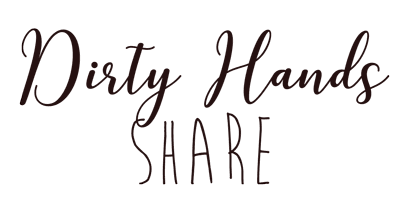 An alternative option to buying a veggie share, is volunteering for one!
When you volunteer for your veggie share, not only do you get to know your farm really intimately, but you also get to play a crucial role in helping us meet the labor demands of growing food without synthetic chemicals.
This is not romantic or easy work. You will be bending down to the ground for 4 hours, doing repetitive labor. We work in all weather – wind, rain, snow, bugs, high heat, etc.
Trade 4 hours per week through the growing season (20 weeks, from mid-June through late October) for a regular veggie share.  All shifts run from 8 AM to 12 PM. We are open to working around academic schedules.
If you are interested in working for food please read the FAQs below.
FREQUENTLY ASKED QUESTIONS
What will I be doing?
Harvesting, weeding, and washing are the most common jobs. Each shift has its own rhythm. There are many one time jobs; some jobs repeat themselves week after week.
I've never done farm work before. How will I know what to do?
Each job will be explained. You need to be able to listen carefully, follow directions and work hard. Working hard means keeping your hands moving, not stopping and chatting with the person working next you. (This doesn't mean you can't talk, you just have to keep working).
Can I share the responsibility with my spouse, partner, housemate, etc.?
It is best if one person in a household makes the commitment.
When does the worker share begin?
The work begins the first week of June and continues through the third week of October. It coincides with the vegetable delivery season.
Can I do a worker share for the Winter CSA?
We have a limited number of opportunities for each of these. They fill quickly and priority is given to returning worker shares, but do let me know if you are interested.
Can I bring my child along?
Sorry. The work is not geared for children. If you are interested in babysitting for food, there is a possibility there to bring your children along.
What if I need to miss a shift because of vacation, illness or other conflicts?
You are responsible for trying to cover your shift by switching with another worker share or getting a sub to fill your spot. If this doesn't work, you can make up your shift, though this is not preferred.
Can I work evenings or weekends?
No. We do not have shifts available for evenings or weekends.
What if my schedule changes mid season?
If you know your schedule will be changing mid season we can talk about it and plan accordingly.
I am a teacher/student and can only work during summer vacation, is this possible?
Yes, in many cases we work around your schedule. Some folks opt to do two shifts a week for 10 weeks, and bank their shares for the fall, so that when back in school, farm veggies are still on the table.
After looking at all of this I would like to do a worker share. What should I do next?
Email the farm @ [email protected] to set up a time to talk about the opportunity. You and she will discuss details and specifics and make the final decision together.