OUR FARM
We are a small family farm based in Cross Plains, Wisconsin. We grow a diversity of organic vegetable crops, and feel very good about directly marketing our food to our customers. There is no middle-person or distributor; we sell directly to the folks that turn veggies into meals. One way to meet us is at our farmer's market (the Westside Community Market) on Saturday mornings during the growing season. As a CSA member, you can also meet us by coming to the various farm events we host each season.
As they say, "know your farmer, know your food." We look forward to meeting you!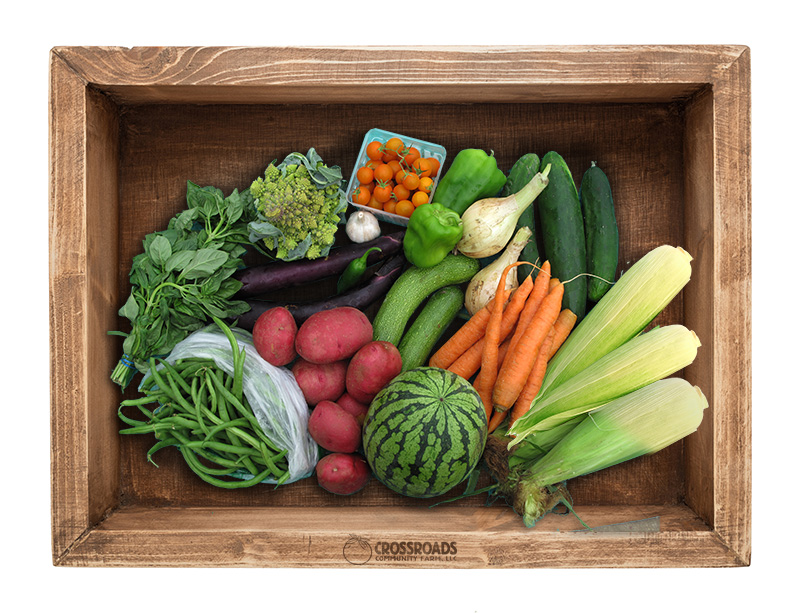 COMMUNITY SUPPORTED AGRICULTURE (CSA)
Community Supported Agriculture, or CSA, is a means for a direct connection to be made between the eater and the grower.
In the CSA model, individuals become members of a farm for a given season.  Members pay up front to join the farm, and in exchange you receive a weekly or biweekly box of fresh vegetables from our fields. Members share in both the risk and the bounty. Weekly recipes and tips help members learn how to use their produce.  Journal posts give members a glimpse of the farm lifestyle. Member events give members a chance to come out to farm and share food and fun with their farmers.
CUSTOMIZABLE CSA
Every share type we offer is customizable.
Members receive a list of what their box will contain at next delivery.
If a member likes the box as is, they don't have to do a thing. But if a member would like to swap out say kale for beets, they can go to our online store and electronically change the contents of their upcoming box.
The farm harvests accordingly. On delivery day, each box is packed to our customers' preferences.
What Growing food sustainably means to us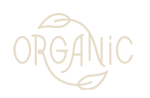 It means producing food organically –  without the use of synthetic pesticides or fertilizers.

It means growing food in a way that nurtures and sustains the soil.
We build our soil; we don't deplete it.

It means building local economies and local relationships.

It means providing ourselves and our employees safe, fun work environments and living wages.
How are we doing meeting this mission?  Since 2009, Crossroads Community Farm has been certified organic.  Soil tests show we have successfully improved the quality of our soil.  Each year, with the help of employees,  babysitters, and worker shares, we feed over 350 families through our Summer CSA and Fall CSA shares. We host a strawberry pick, corn boil, and harvest party for our CSA members.  We sell our vegetables at the Westside Community Market and also sell to various local restaurants.  We also donate  food to local pantries.  And guess what? We never drive over 20 miles to deliver our food anywhere! Local, organic, sustainable. It's what we do.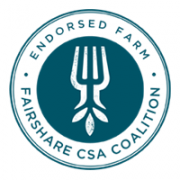 FAIRSHARE CSA COALITION
From farm to table and back to farm, being a Fairshare CSA Endorsed Farm means we're working to bridge the gap between farmers and folks who are longing for a deeper connection to food and community. From providing access for fresh, seasonal food to educating on production and consumption in our community, we are always interested in expanding the reach of our farm.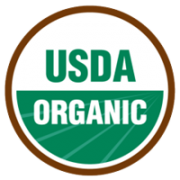 USDA ORGANIC CERTIFIED
Since 2009, Crossroads Community Farm has been USDA Certified Organic through the Midwest Organic Services Association (MOSA). Since going organic, we continually test our soil and the results show that we have successfully improved the quality of our soil.
SOLAR POWERED
We have 54 panels on the barn and another 24 on our home. These two systems provide enough power to slash our electrical bills. The system offsets 30,000 pounds of carbon dioxide annually, the equivalent of emissions from burning 33 barrels of oil per year.