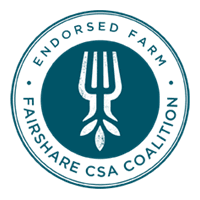 HMO & INSURANCE REBATES
We participate in the CSA Healthy Rebate program with the FairShare CSA Coalition. The innovative partnership between FairShare CSA and Health Insurance HMOs encourages organic farming, keeps local dollars in our communities and builds a healthier Wisconsin. As part of the program, our CSA members support a proactive approach to improving our health, environment, and community.
The HMO programs update annually, so please click HERE to find out more!